There are two kinds of people.

Those that have considered being stuffed after they die

and those that haven't.

Ted Danson
You've got bad skin
You have several options in life regarding your skin – even if you're a communist.
You can do nothing  or….
you can get 45 million different types of cream,each with a different purpose, just like my wife does.
You have to be careful using the same product, as the skin gets used to it, so you have to switch it up. So I am told.
Yet, I am still to find a skin treatment that protects you in case you want to be stuffed after you die.
Eating the full desert at the cheesecake factory seems to be the only way we can become legitimately stuffed. After death is more difficult.
The organs are removed – you are literally stuffed to create a simulacrum of the human form you once were from the inside.
It's the skin that is the problem.
A long stretch for Grandpa
After death it the colour of your skin isn't important – it's the  stretch-ability.
Unlike most animals human skin doesn't really stretch that well.
It's the stretching that gets the shape right and needs to be done to maximise positioning.
My Grandpa's dream of being a hatstand and umbrella holder for eternity is at risk.
Mummification is an option – but nobody wants a mummified grandpa out in the hallway.
How do we sort the skin problem?
What cream would you  use to help me give him that extra stretch-ability?
There is some urgency to this as my family is expecting Grandpa to be finished.
I don't know why the family always gives me the awkward jobs.
Become an Organ Donor
In some cultures the dead are buried in the floor of the house.
Imagine being surrounded by dead relatives who have been stuffed.
Unlike standard burials, organs are removed from the body when stuffing.
So why not make sure your death has a social benefit?
If stuffing is your after-death dream, why not become an organ donor?
In Britain, there is a national register here.
In America there is one option here.
Now you guys have to do your part – invent the skin cream to make the impossible real.
Remember – the new trend of stuffing can save lives.
Warning
Be warned  if you are planning on being stuffed.
When you fill in the form to choose which organs they can take :
Remember to check the box so that they keep your eyeballs.
I  had to do my dear Grandpa with googly eyes in the end.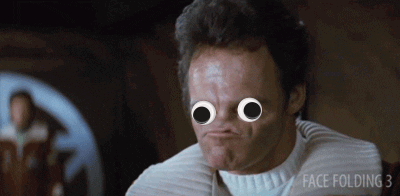 Just like poor Nathanael Greene
---
---
This is my entry for one liner wednesday.
Please take a look at all the other entries listed on Linda's site.