Splashing  is the best fun to be had. There I said it.
What happened to you?

Your Mother
You know I'm telling the truth.
When was the last time you felt truly happy?
When was the last time you jumped in a puddle?
You forget the joy, you try to grow up.
So as an adult getting unexpectedly wet only results in anger.
Surprise wetness is not good. Wetness can only be enjoyed if it is deliberate.
Why aren't you splashing right now?
You got old, you got a job and somewhere along the way, you just lost that simple joy.
It may have been years since your last splash.
Can you feel it?
That Urge.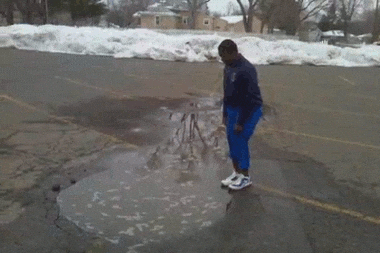 Splash Club
Can I encourage you to start  your own splash club?
It's like fight club only for puddles.
Guaranteed joy and guaranteed to annoy other adults.
What could be better than that?