There are two possibilities.
The Bull is browsing for China.
The Bull owns the shop.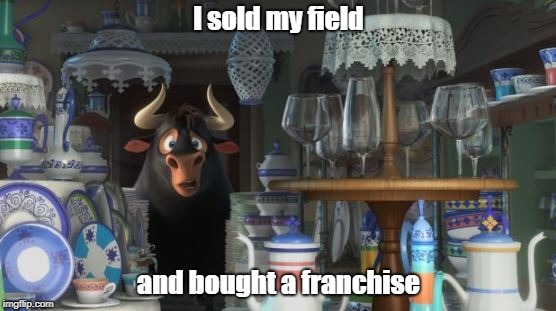 I didn't know the bull owned the shop when I walked in.
My lucky day.
Bulls are hopeless with money.
He'd priced it all wrong.
After the glass disaster and the cup purchase in my other post,  I was able to buy a full china tea set.
Less than half price.
You want me to tell you where his shop is?
I don't think so.
At those prices he's going out of business. 
I'm making sure I have enough princess Diana commemorative plates to last a lifetime.
Maybe I'll sell some to you in a few years when they're worth a fortune.